Help! I think my husband's bad puns are rubbing off on me.
Ackkkkkk!
Is this what happens when you've been married for 20 years?
Actually, I saw
this image
last year...after Halloween...pinned it, and thought, "next year, I'll cookie it." Fast forward to last week when it popped into my head again. I'm not even sure why, but I'm glad something sparked my memory.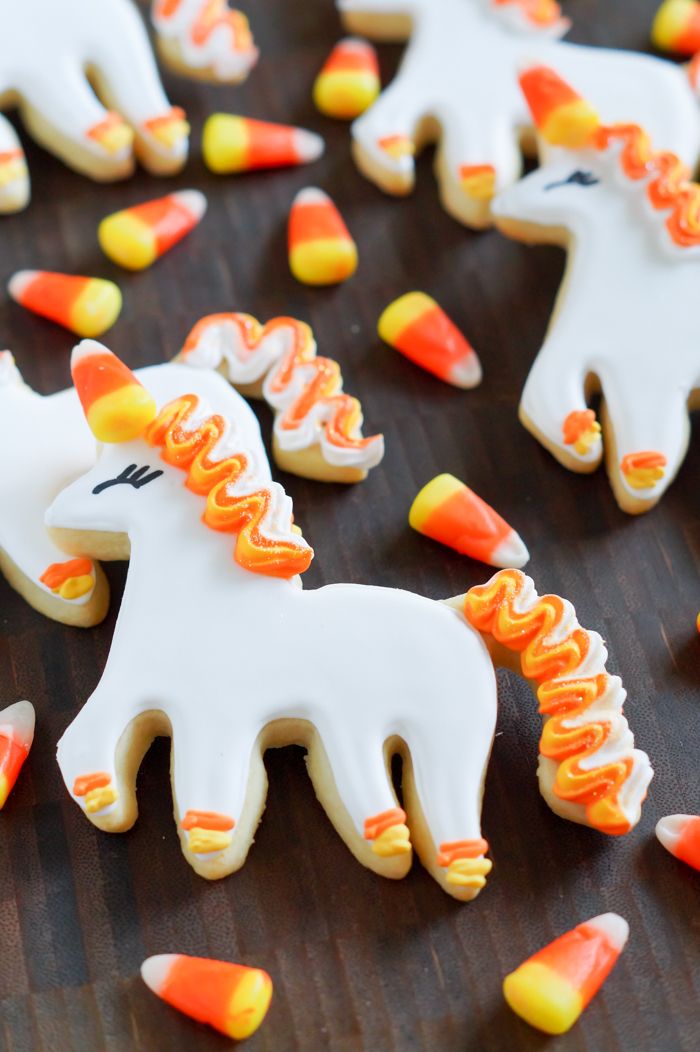 If you have any unicorn cookie cutter, these will be a breeze to make. I think they'd be really cute just as a unicorn face as well.